This is where uninformed people can get a little background info on my favourite ruck and #1 hero.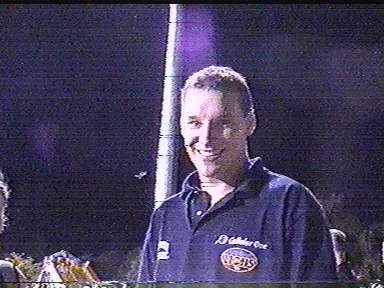 Beau was born in Perth and played basketball when he was little, taking up footy not long after, playing for the local Swan Districts in the WAFL. After a couple of years he was already a WAFL Premiership Player, and had other nice titles attached to his name such as Best Finals Player and Best & Fairest. Soon enough, he entered the 1997 Player Draft and ended up selection #73. Beau was taken by the Brisbane Lions in their second year since the merger, and had to do the whole move to another state thing, where you know nobody and nobody knows you. He was barely 18 at this stage.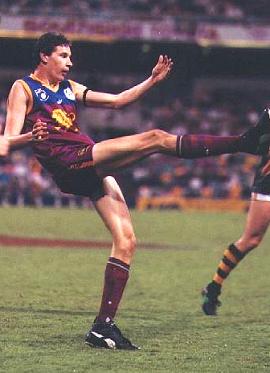 The first couple of years were slow, and he got about 6 games in the AFL, spending most of his time developing his amazing rucking abilities in the Lions Reserves. Then 2000 came. Beau was the only real rucking option for the Lions because they traded one ruck the year before and the other one got injured, so it was Beau's chance, finally, to prove himself and step into the spotlight. That year, Brisbane made their way into the Semi Finals, but sadly for Beau thats where their season ended. Not to worry.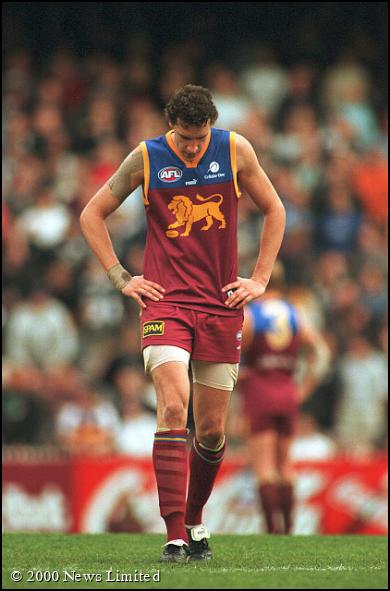 At the end of the year, Beau finished 3rd in the Rising Star Award, getting recognition for the great feat of holding one of the most important positions on the field in his first full season of Seniors AFL. In 2001, Beau went back to being ruck backup, and did so for the whole year, through to the Premiership. Yep, Beau is an AFL Premiership Ruckman, if you didn't know already. You can probably count the number of current AFL players fitting this description on one hand.
After a good pre-season including his involvement in a new weights program, Beau had a frustrating start to the 2002 home and away season. He played in the first one and a half games before injuring his ankle, and after a fluffed attempt at a successful comeback in round 6, decided to give it a proper rest before coming back strong in Round 13. Beau is now holding the Number 1 Ruck position for the Lions.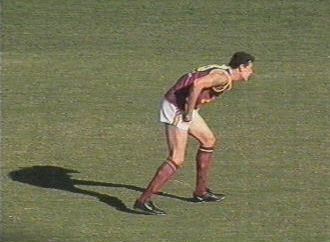 At 22 years of age, Beau is already dominating rucks in the competition, surprising many a commentator with his pace and talent. You don't see rucks like this often, and it must worry many of his opponents to think that he is still yet to reach the peak of his ability.
I must admit, he makes a pretty good #1 hero.